" Great content, brilliantly packaged, which feeds the mind and moves the heart. "
The 26Hub Content Matters, #1 Content Writers - Who Help You Rank.
We're The 26Hub based in New Delhi/National Capital Region (NCR) (India). We create value through the 26 letters of the Alphabet. We tell your brand stories in a way that it expands your footprints and multiplies your footfalls; yes, we believe in minding your business!
About Company
The Business of Communication
---
We get you known, period.
Our marketers and writers work together, and create content with an audience. Yes, we are audience builders.
About Company
" I am very pleased with the services of The 26Hub. They are handling our website and social media for the last 1.5 years during which our digital presence has strengthened. The promptness with which they deliver is what I like the most. They come up with innovative ideas, understand our requirements, and fine-tune the strategies, when needed, keeping in mind the best for us! "
- Mrs. Priti Agarwal
Founder and CEO, Kangaroo Kids and Billabong High International School, Kanpur
" Content is the backbone of 'Knowledge Consulting' and being Business Consultants, we always relied on it. Our association with The 26Hub began two years back, about a couple of months after they started their journey. I was confident that they would go a long way, and establish themselves strongly in the content industry. They are proven to be truly passionate about their jobs, and delivered crisp and quality content. I wish them all the best! "
- Mr. Abhijeet Sinha
Country Director - ASSAR
" There is something about The 26Hub that makes it special! It seems the management as well as the employees are driven by the love for their jobs, which results in quality deliverables on time. "
- Mr. Alok Srivastava
ETC Head, SAVE Solutions Pvt. Ltd.
" I believe The 26Hub is backed by group/individuals who understand the content business inside out. They are passionate about content and it reflects in their services. The management has indeed put together a great team that is committed to stay true to its tagline - Content Matters! "
- Mrs. Chanchal Srivastava
Mentor-cum-Director, Thrive Revelry
" Their business model is providing quality content. I must say we have immensely benefited from our collaboration. They treat your brand as their own and take care of it likewise, and this has been the most satisfying experience. "
- Mr. Nelson Elangbam
Founder, NE Brothers Entertainments Pvt. Ltd.
" I can say that The 26Hub will help your business grow. Their services make a difference, and help brands strongly establish digital presence. "
- Mr. Sujay Saurabh
Managing Director, Cobra Sentinal (P) Ltd.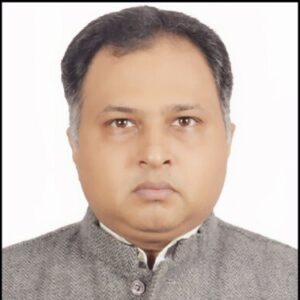 It was really a wonderful experience working with The 26Hub team. I would really like to thank the technical team for their patience and cooperation.
The website had to be redone from the scratch because of the changes suggested from my side, and they were really kind enough to do the needful.
Once again, thanks a lot to The 26Hub team.
- Kunal
Designated Partner, Indiqa Analytics
Contact Details
Feel free to get in touch with us any convenient way
Postal Address
PPD – 003, Omaxe Palm Greens, Greater Noida, U.P. India- 201310
The 26Hub Content Matters, #1 Content Writers – Who Help You Rank.